Needs
Pharma Solutions Brasil works with a roster of different pharmaceutical, cosmetic, and food industries that are located, for the most part, in major urban centers in Brazil. For more than 15 years, the company has provided practical, high-technology, reliable solutions, with compact systems and equipment that are easy to operate and have an excellent cost/benefit ratio.
One such equipment piece is the BD300 dynamic scales, which can weigh items on queue, so that the cosmetic or drug product is sent to conveyor belts.  If the item's weight differs from the established parameters, the product is discarded. The whole process takes place at the high speed of around 300 products weighed per minute.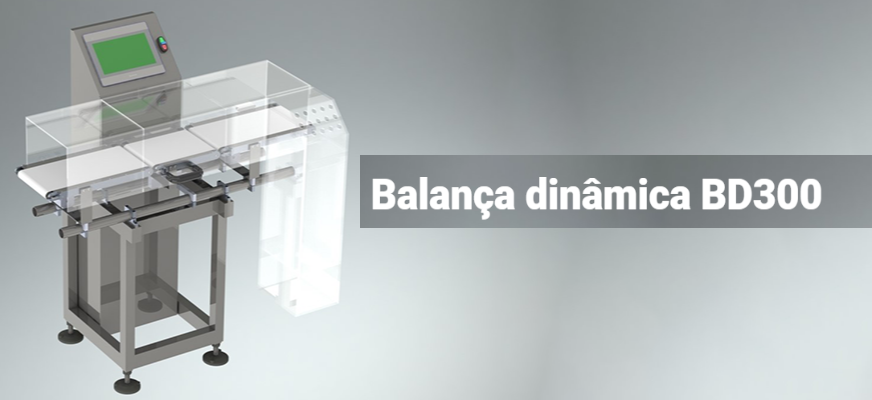 In order to better manage the weighing process remotely, Pharma Solutions has opted for Elipse E3. According to Diego Pereira, the company's Engineering and Automation Supervisor, Elipse Software's platform was chosen due to how easily it can integrate to databases and to its ability to export reports, mainly in PDF, which comply to the standards for FDA CFR21 Title 11. Access our article to know more about how Elipse E3 applications are used in environments regulated by FDA CFR21 Title 21.
Solution
The dynamic scale's architecture comprises three parts: an industrial PC running Elipse E3, a Siemens PLC, and a weighing module. The Elipse solution provides parametrization, that is, the best suited control for the equipment's (the whole scale's hardware) proper operation.
Via screens, Elipse E3 allows controlling in real time the number of units being weighed per minute and whether their weight and size obey the parameters for it. Other data being monitored include how fast each unit passes through the conveyor belt and the number of rejected products (that is, products that don't meet the standards).
Throughout this process, Elipse E3 monitors alarms, events, and historics for selected time intervals; the resulting data is displayed on screens or reports that can be exported and printed in PDF and other formats. These reports allow Pharma Solutions to demonstrate that the products not rejected by the scales do comply to the standards stipulated by Anvisa and FDA CFR21 title 11, respectively the Brazilian and the international regulatory agencies that ensure the safety, efficacy, and security of human and veterinary drugs, biological products, and medical devices.
Benefits
Reports can be exported and printed in PDF and other formats. These documents contain data corroborating that the weight and quality of unrejected products that passed through Pharma Solutions scales do comply with standards set by Anvisa and FDA CFR21 title 11.
Easy integration with SQL Server database.
Easy integration between alarms and databases for generating reports.
Controls scales' hardware parameterization.
Controls speed parameters in conveyor belts, filters, alarms, events, and historics.
All data from weighing, charts, logs, reports, alarms, and others, can be stored in a reliable database.
Datasheet
Client: Pharma Solutions Brasil Ltda.
Elipse product: Elipse E3
Platform: Windows 10 PRO
Number of copies: 1 for each dynamic scale
I/O points: 139
I/O drivers: Siemens Mprot and Modbus