The Brazilian leader in software solutions for process management
Elipse Software offers robust yet flexible real-time software solutions that can be applied in a variety of applications across diverse industries and processes, from a simple HMI to complex SCADA, EMS/DMS, and PIMS distributed systems. Powerful software tools for the manufacturing, process, energy, water, and infrastructure industries; these tools are able to transform data into strategic information, thus helping reduce energy and operating costs, and therefore generating profits for your business.
Present in the automation market for 31 years, Elipse delivers speed, efficiency and flexibility through an integrated software platform designed to ensure fast and precise communication with hundreds of devices, enabling robust critical systems operation.
Headquartered in Porto Alegre, Elipse Software also has four other branches in Brazil, located in São Paulo, Curitiba, Belo Horizonte, and Rio de Janeiro. To meet the Asian market needs, the company has an office in Taiwan, and has business partners in the USA, Germany, India, Russia, Sweden, Argentina, and Chile, among others. As of today, Elipse Software has thousands of copies of their products installed worldwide, which evidences its high quality and performance.
Elipse Software, a customer-focused company
Seeking to enable the implementation of its solutions with the most different industries, Elipse Software has more than 400 I/O drivers, developed over the last 31 years and fully compatible with devices from numerous manufacturers such as ABB, Altus, Beckhoff, Bosch, Eaton-Moeller, GE-Fanuc, Hitachi, Honeywell, LG, Mitsubishi Electric, Novus, Omron, Panasonic, Rockwell, Schneider, SEL, Siemens, Toshiba, WEG, Yokogawa, among others. In addition, the company is focused on creating new drivers, as well as several improvements and adaptations to the existing ones so that they can meet the needs of some special cases that require customized solutions.
Elipse Software's constant research makes sure their products are continuously updated, with the introduction of new technologies.
Customers
Certifications
Elipse Software takes an active place in different organizations and research groups in order to generate knowledge, value, and new technologies for its products. The following certifications and methodologies reflect the constant concern with the quality and performance of all Elipse products:

Elipse Software has been an official partner of Microsoft's since 1999. The Gold Partner certification represents the highest level of competence and experience in Microsoft technologies. At this level, the company enjoys a series of resources, support, and other benefits required to properly integrate with the Microsoft platform.
Check out Elipse Software at Microsoft's PinPoint partners' portal.

Elipse Software has been a member of the OPC Foundation since 1999. The OPC Foundation is dedicated to ensuring interoperability in automation by creating and maintaining open standards governing the communication between several different systems. During this period, the company has continually worked to adopt OPC standards in their products. Elipse E3's interoperability tests are also performed, in order to ensure product compatibility.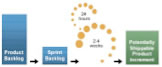 Elipse Software uses the most modern production techniques in its development process, such as SCRUM, Code Review, Pair Review, Smoke Test, manual testing, automated, among others.