The Brazilian leader in software solutions for process management
Elipse Software provides powerful software solutions for managing industrial, energy, wastewater, and infrastructure processes in real time, integrating all these systems into a single architecture that can help transform valuable data into strategic information to generate profits for your business. Having been a player in the automation market for 35 years, our company works to provide you with a wide range of options, to ensure a high performance in communication and connectivity.
Headquartered in Porto Alegre, in the southern tip of Brazil, we also have offices in São Paulo, Curitiba, Belo Horizonte, and Rio de Janeiro. To meet the foreign market needs, we have our own branch in Taiwan and work with business partners in countries as different as the USA, Germany, India, Russia, Argentina, Chile, Peru, China, Thailand, Singapore, Portugal, Vietnam, and South Korea, among others. Presently, thousands of copies of our products are installed worldwide, working with high quality and performance.
Our software solutions can be applied to different automation and process management solutions, such as:
Business Analytics – Visibility and answers to daily challenges
Cloud Solutions– Partnership and flexibility for demands in real time
IoT & Industrial Data Transformation  – Digital information management in real time
Manufacture & Industry 4.0 – Smart, connected plants
Process Management – Operational efficiency
Energy & SmartGrids – Smart management for electric systems
To access these solutions, we at Elipse Software offer platforms and supervisory systems, data collection interfaces, and process historians. These technologies allow for a faster, more precise data collection process, providing a reliable, flexible operation of critical systems. Additionally, they add intelligence to the information management, guaranteeing operational efficiency to different segments.
Elipse Software, a customer-focused company
Elipse's platforms can be used to automate different types of processes, from large energy generation, transmission, and distribution centers to extensive wastewater networks, electric substations, oil companies, and smart buildings. Our client portfolio include companies as diverse as Elektro, CPFL, Cemar, Enel, Engie, Light, SuperVia, Sabesp, Petrobras, ITAU, airports, CCR Group, Votorantim, Bunge, Unimed, STIHL, Globo TV, and Taiwan Power Company.
Elipse's solutions are not restricted to a single segment: they are very flexible, and can be easily customized and applied to many different industries. Their high-performance interfaces, with sleek, modern design, provide more agility, precision, and safety to your operations, regardless of the variables involved in the process, such as size, place, distance, and duration, for example. For further information about the benefits from our platforms, check our case studies.
We also have developed over 450 I/O drivers for the past 32 years, which are compatible with manufacturers such as ABB, Altus, Beckhoff, Bosch, Eaton-Moeller, GE-Fanuc, Hitachi, Honeywell, LG, Mitsubishi Electric, Novus, Omron, Panasonic, Rockwell, Schneider, SEL, Siemens, Toshiba, WEG, and Yokogawa, among others, in addition to drivers from the electric area, such as IEC61850, IEC870-5-104, and DNP3.0.
New drivers are added to our portfolio periodically, and the pre-existing ones are regularly improved and adapted to meet the specific needs of new projects that require a customized solution. We are continuously dedicated to researching in order to update our products and introduce new technologies to them.
Customers
Certifications
Elipse Software takes an active place in different organizations and research groups in order to generate knowledge, value, and new technologies for our products. The following certifications and methodologies reflect the constant concern with the quality and performance of all Elipse products:  

Elipse Software has been an official Microsoft partner since 1999. The Gold Partner certification represents the highest level of achievement and experience in Microsoft technologies. At this level, the company enjoys a series of resources, support, and                                                                                           other benefits required to properly integrate with the Microsoft platform. Check out                                                                                           Elipse Software at Microsoft's partners' portal.  

Elipse Software has been a member of the OPC Foundation since 1999. The OPC Foundation is dedicated to ensuring interoperability in automation by creating and maintaining open standards governing the communication between several different systems. During this period, the company has continually worked to                                           adopt OPC standards in their products.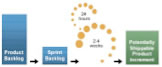 Elipse Software uses the most modern production techniques in its development process, such as              SCRUM, Code Review, Pair Review, Smoke Test, manual testing, automated, among others.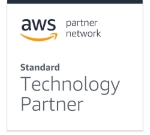 Since 2018, Elipse Software has worked as Amazon's Technology Partner. This agreement has allowed Elipse's products, now AWS certified, to be improved to the cloud. Based in Seattle (WA), the computing giant is currently one of the most valuable companies worldwide.