How to connect to the Elipse Mobile Server using your phone
27/08/2014
To access the Elipse Mobile Server using your phone you need to setup the windows firewall to accept incoming connections to the Elipse Mobile Server port.
How to get your IP address
On the login screen of your phone, enter the IP address where the Elipse Mobile Server is running.
To find out this IP adress you can use the command ipconfig on the command prompt in your machine running Elipse Mobile Server.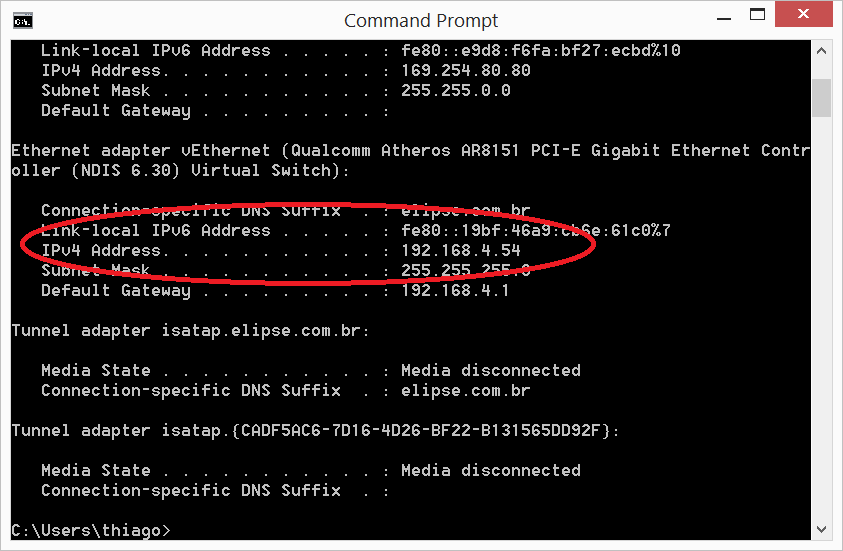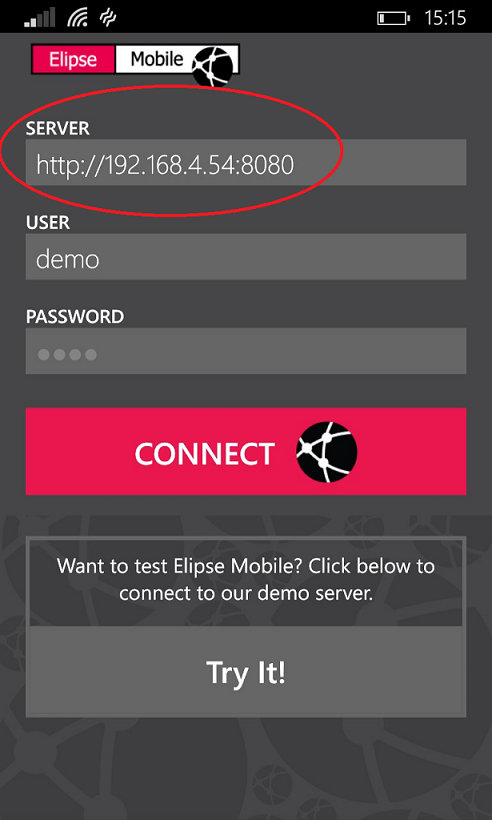 How to configure your windows firewall
Click on start button and then search for "Windows firewall" to open the settings. Then click "Advanced settings".
Select "Inbound Rules" and click on "New Rule…"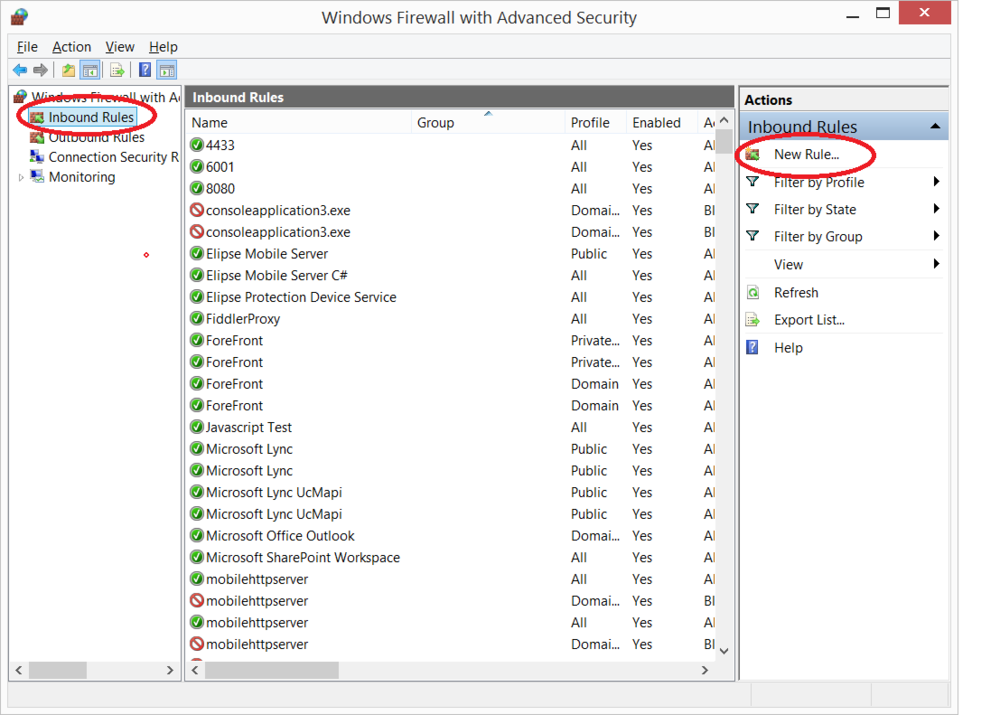 Choose "Port":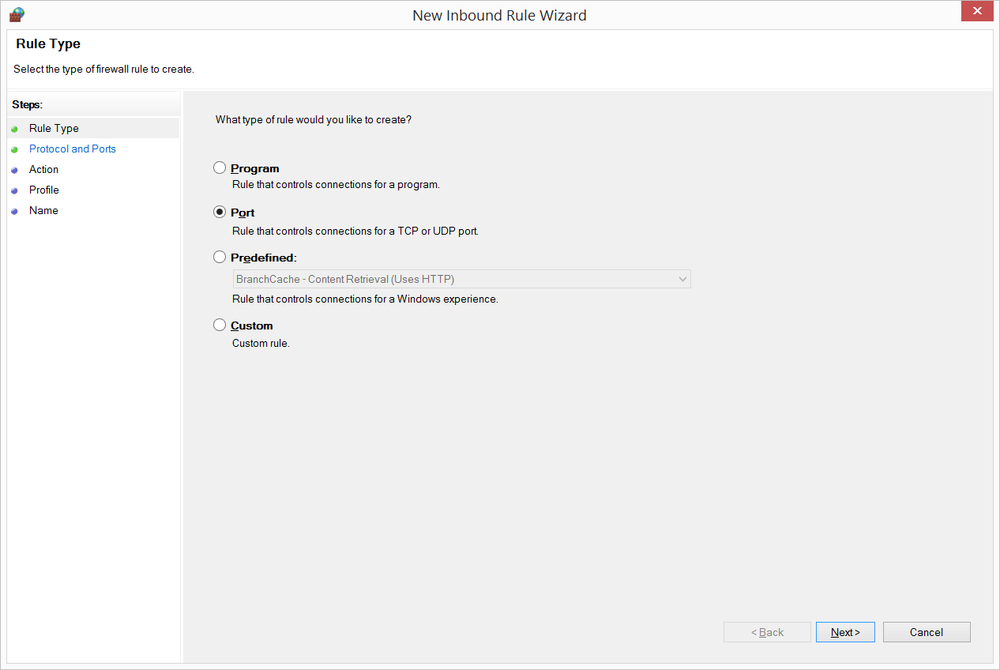 Specify the TCP local port number that your Elipse Mobile Server is using for HTTP (most of the times is 8080).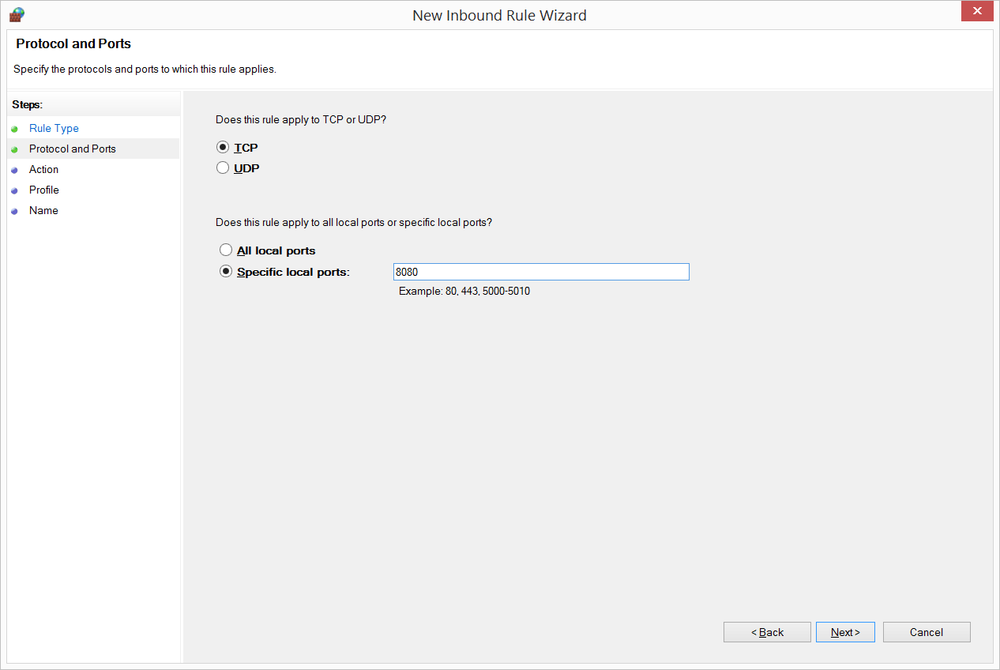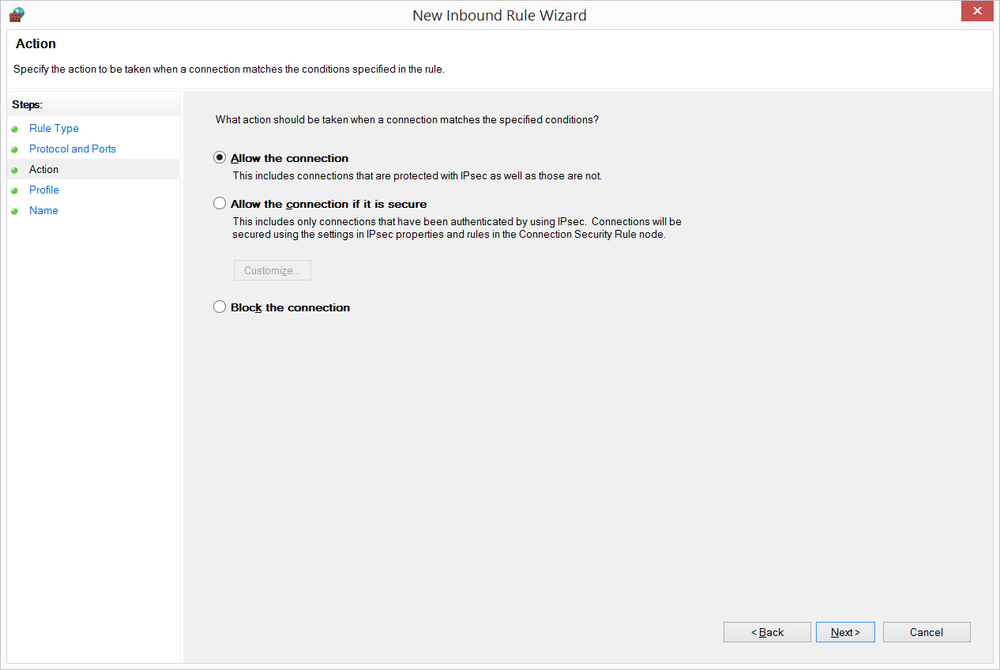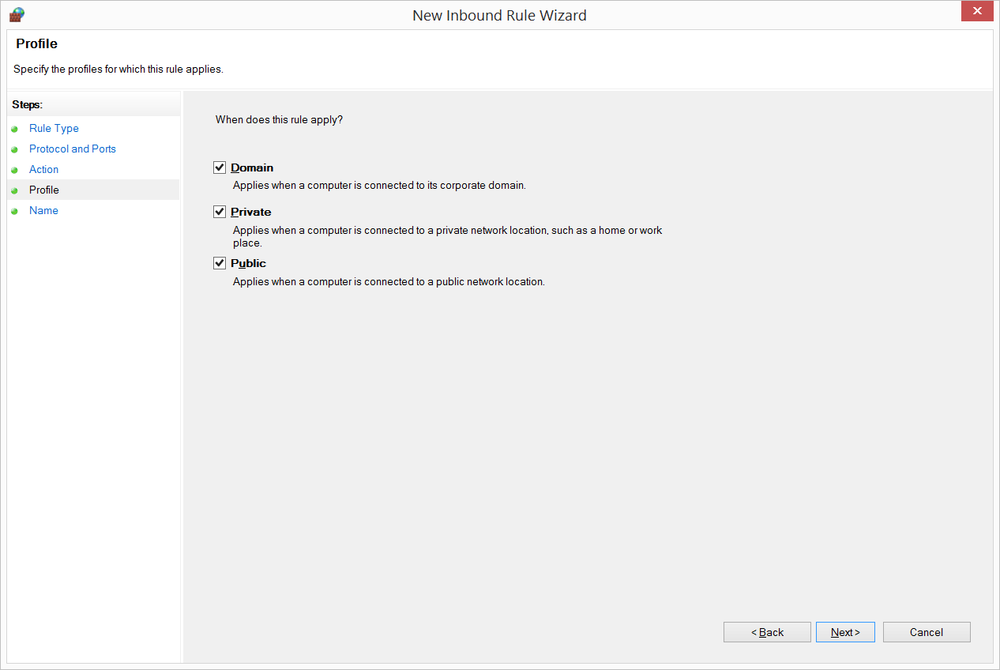 Write a name to identify this rule.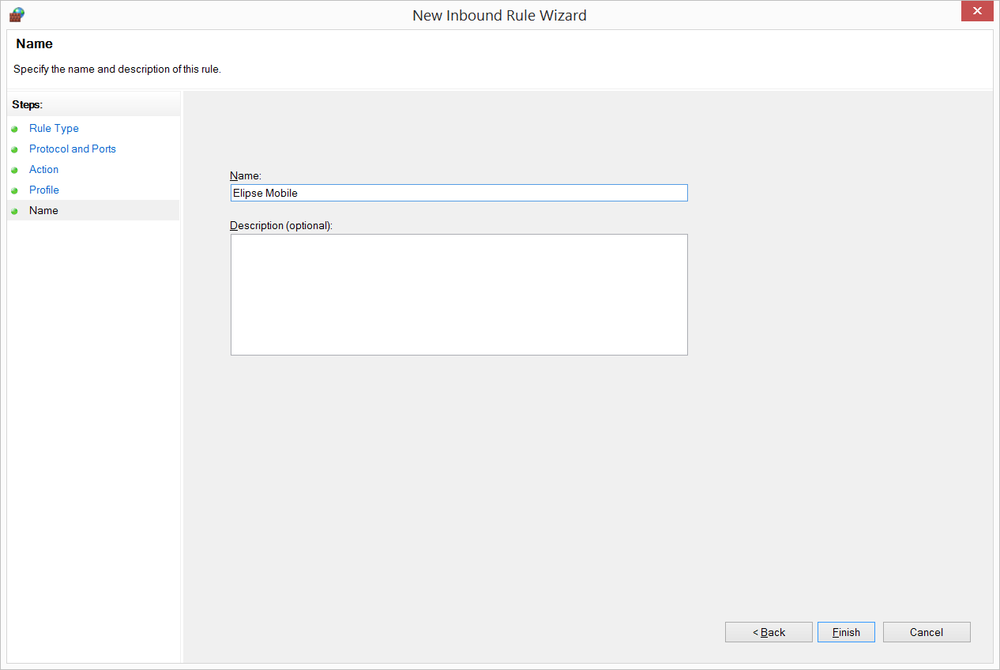 If you are using HTTPs repeat these steps to include the HTTP port.