Creating a simple application working with Elipse Mobile
12/03/2014
Creating a simple application to test Elipse Mobile with E3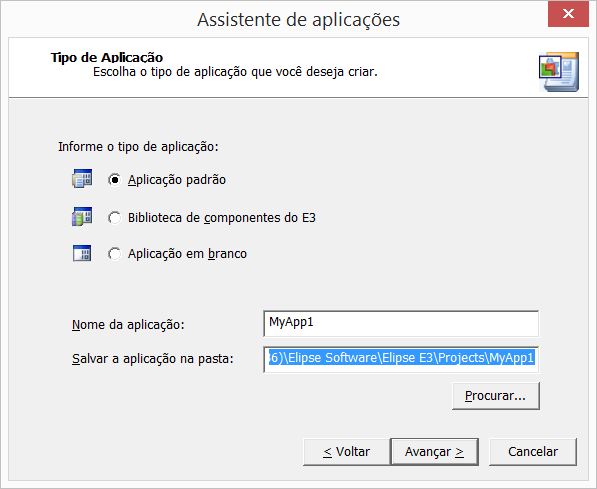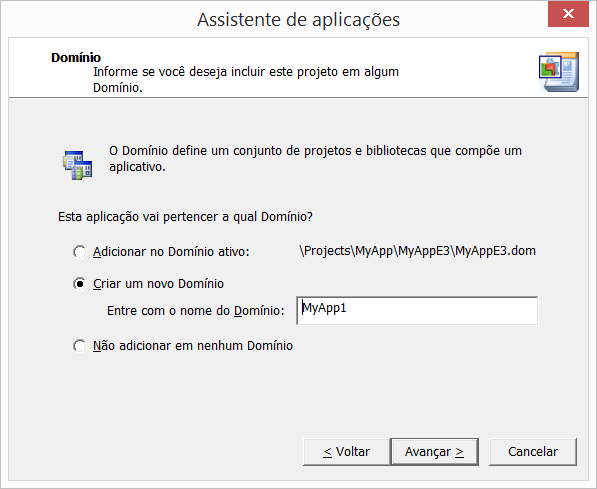 Then create a InternalTag: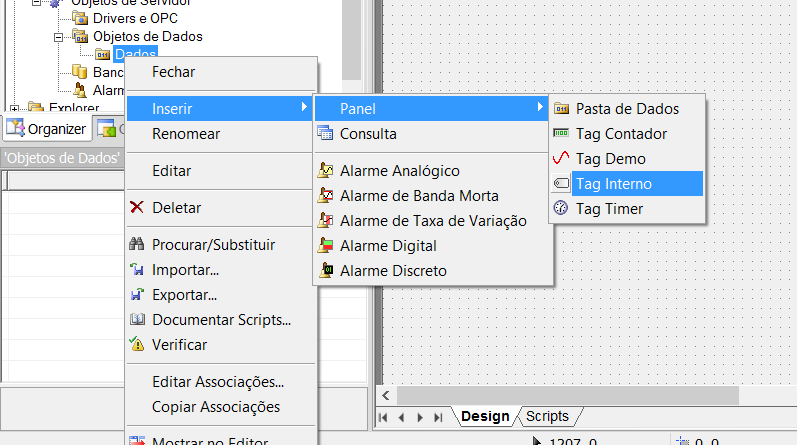 Associate this internal tag to a setpoint object in the application: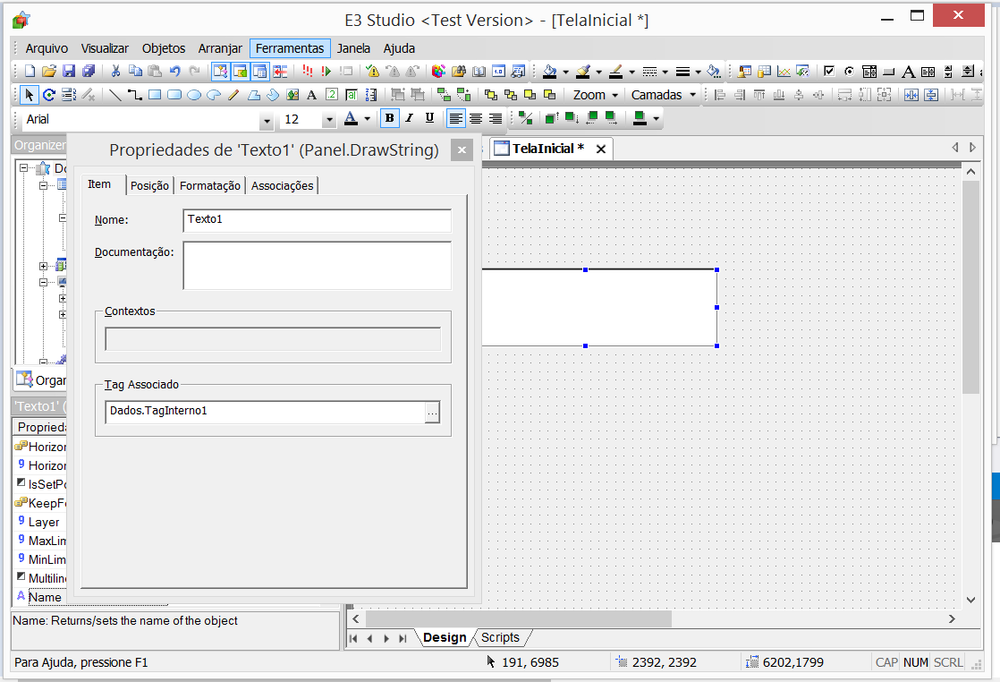 Run the E3 application: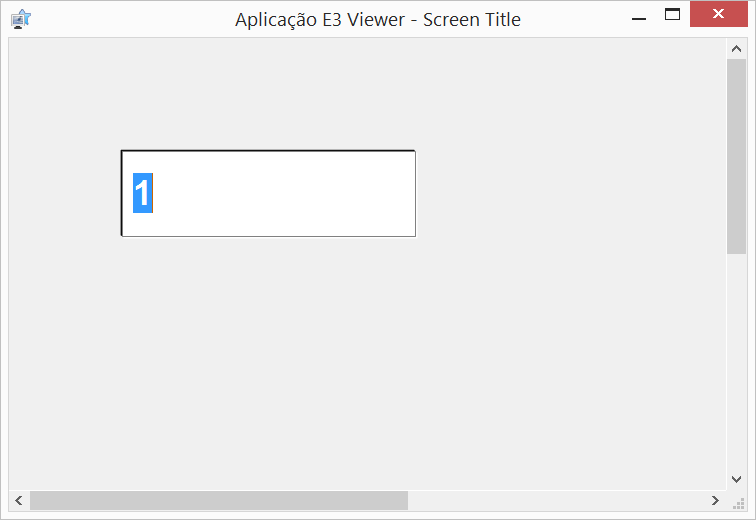 Viewing tag in Elipse Mobile
Press the pencil button in the upper right corner. Then press the + button that is on the side of Page Link.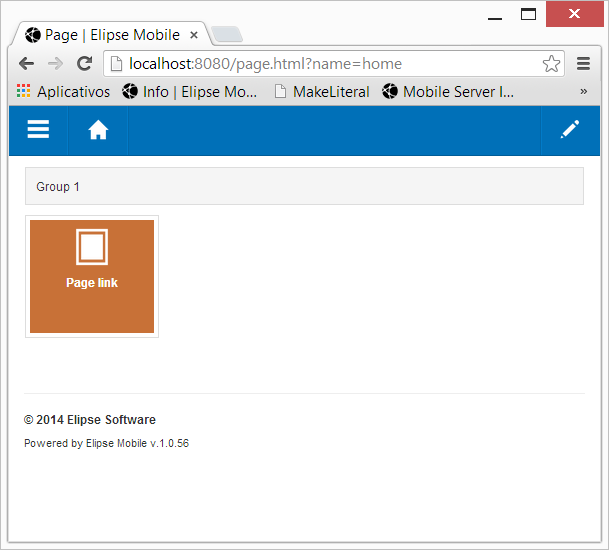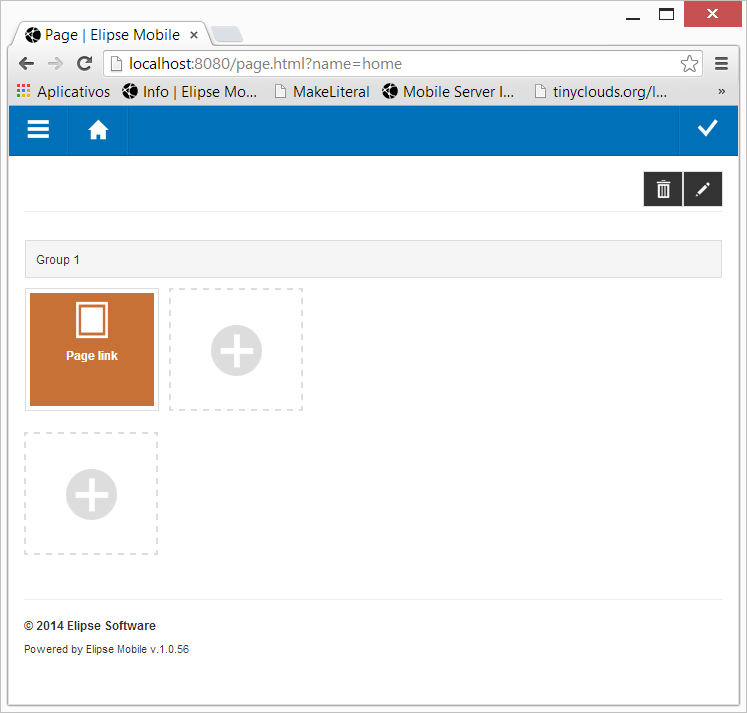 Select the Setpoint object: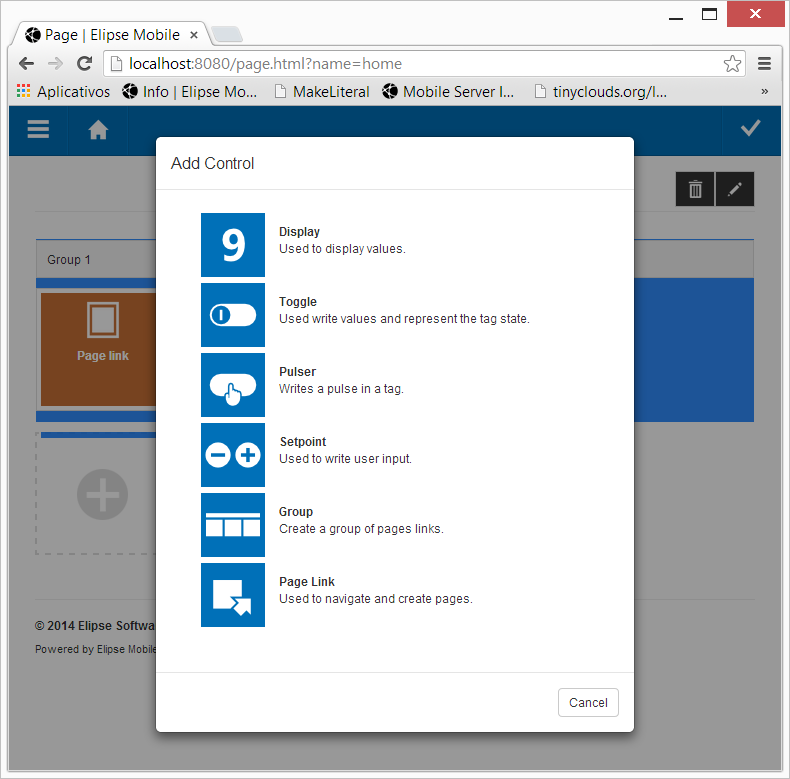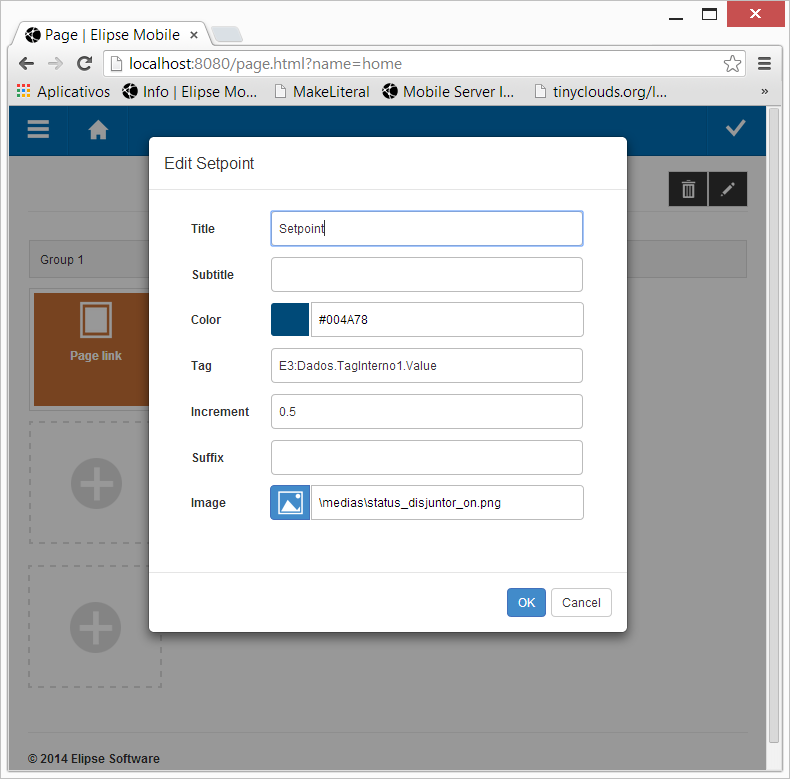 The main part of the configuration is now associated with the tag . You must enter the connection name followed by a colon and path of the tag within the e3 , ie Dados.TagInterno.Value.
By doing so the e3 tag must appears on the screen.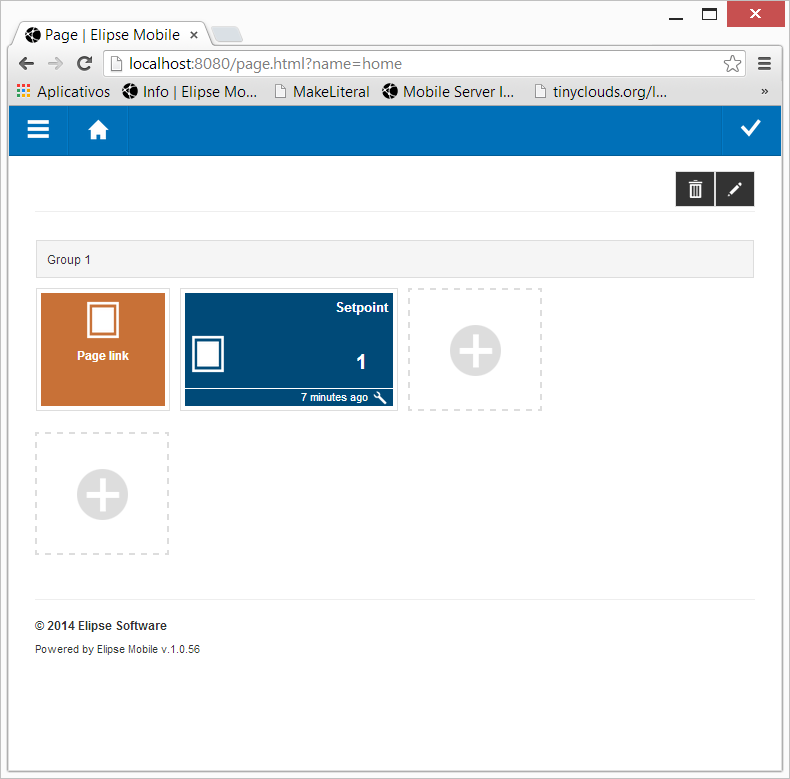 To exit the edit mode press the same button on the right side now presented with a symbol to confirm.
Pressing upon setpoint now, it shows the edit mode.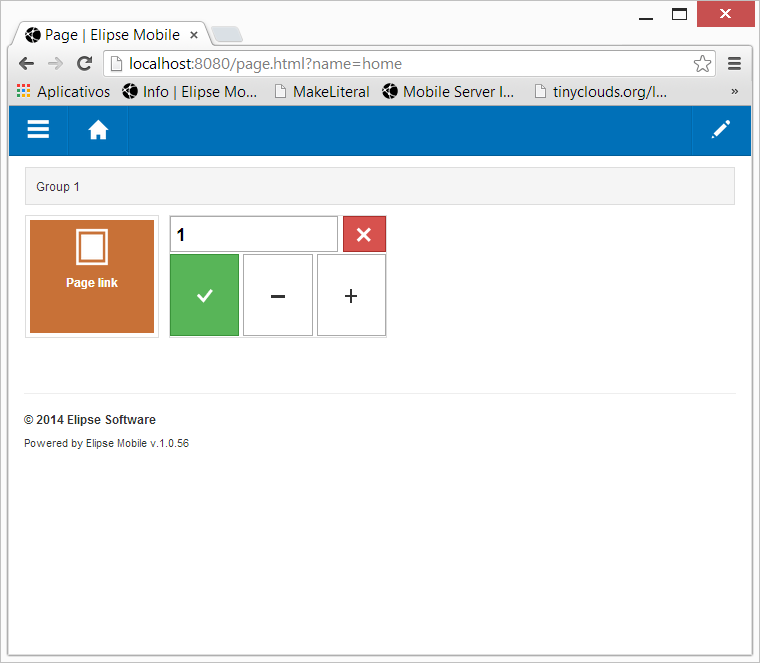 Change the value and see that the viewer e3 value is also updated.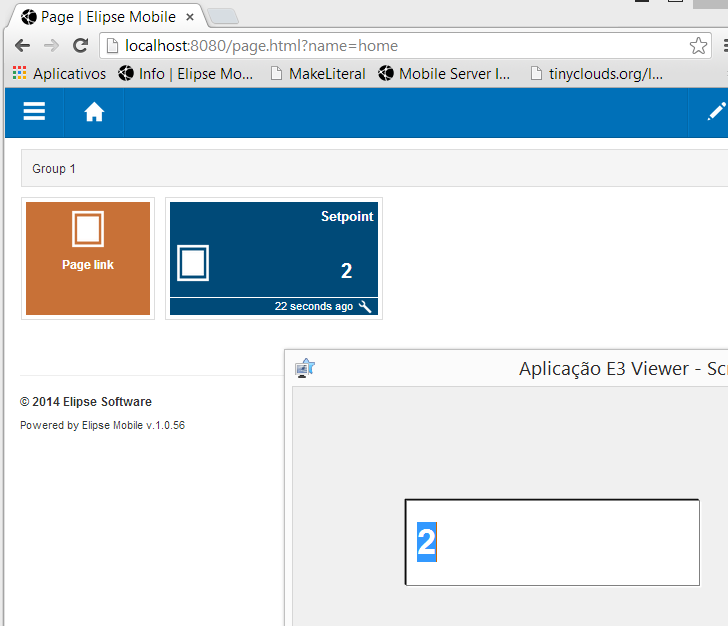 How to create a new screen
To create a new screen, enter in edit mode and create a control of type Page Link. Then type a page name that does not exist yet.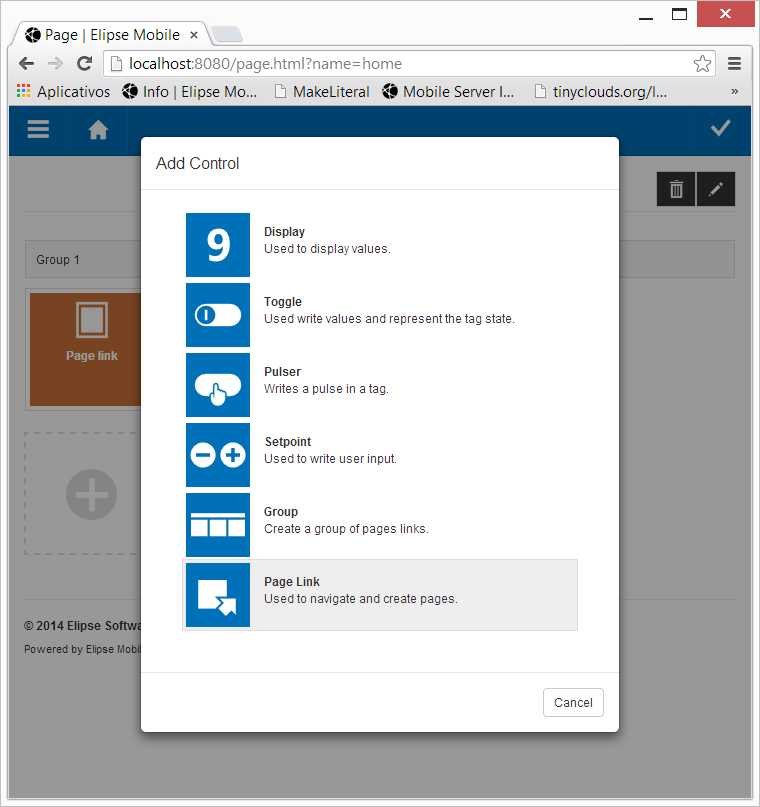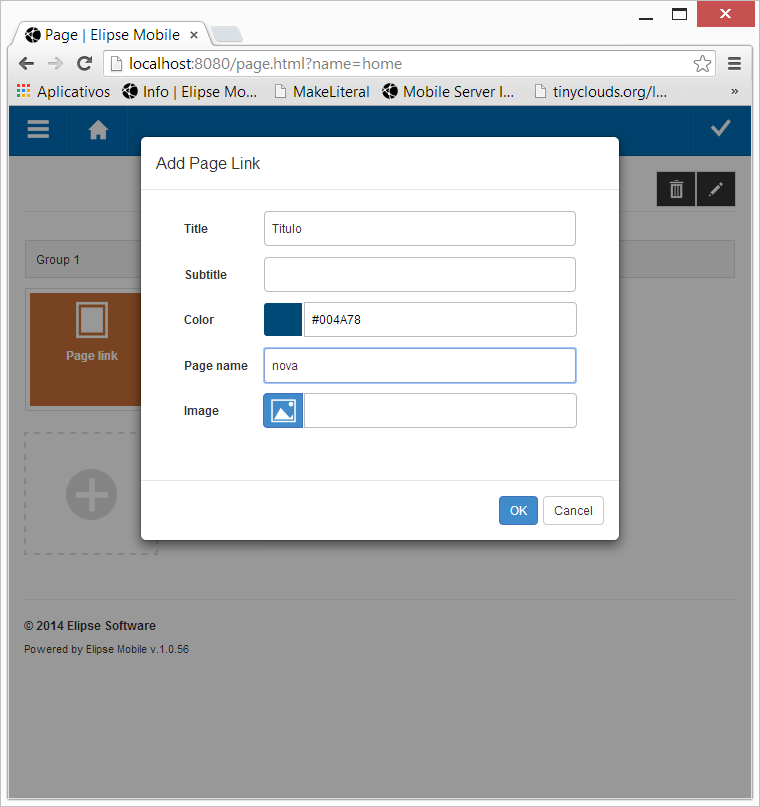 Exit the edit mode and press this page link created.
By doing so the page opens in draft mode and the word (draft) appears next to the title. To make any changes on the page, how to change the title so it comes out of the draft and is like a new page on the server.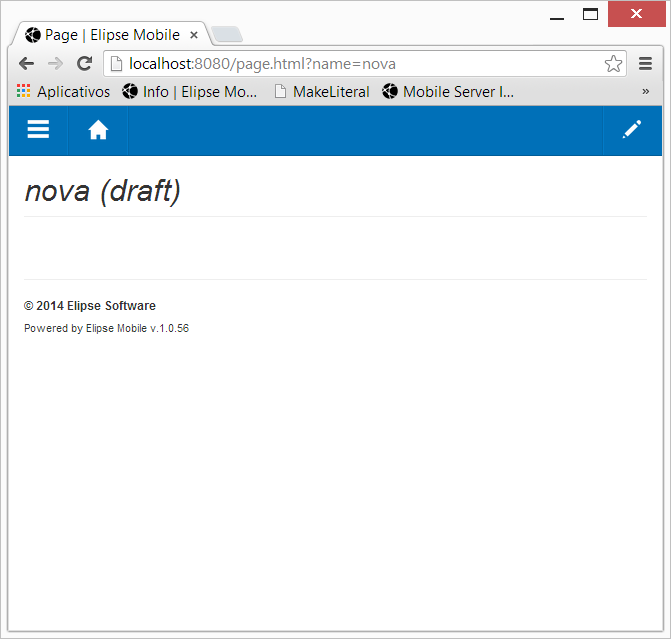 With this tutorial we saw a basic edition and now believe it is possible for the user to discover the new controls and features.