Working with connections in Elipse Mobile Server
12/03/2014
Creating Connections
Open the menu and click Connections.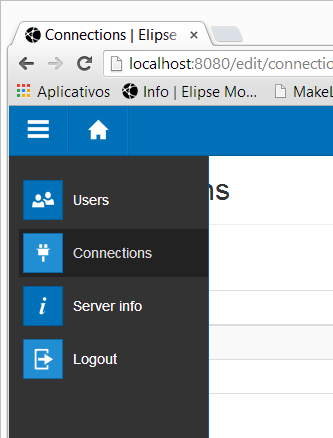 Empty application already has a connection with the E3 and a demo connection.
You can check if your connection is working by clicking on her line and then pressing test.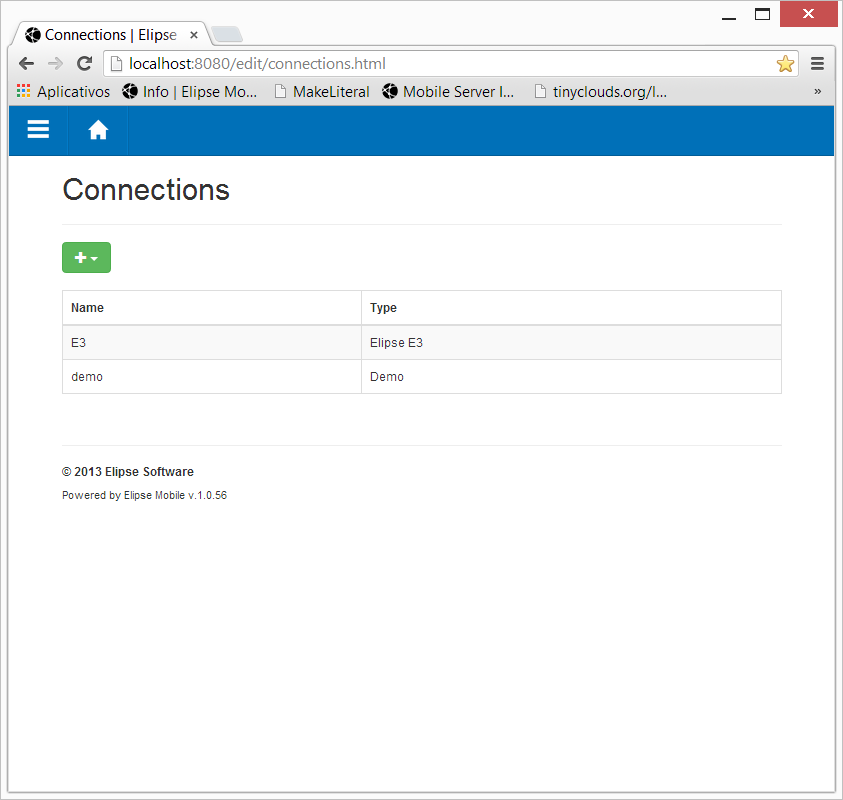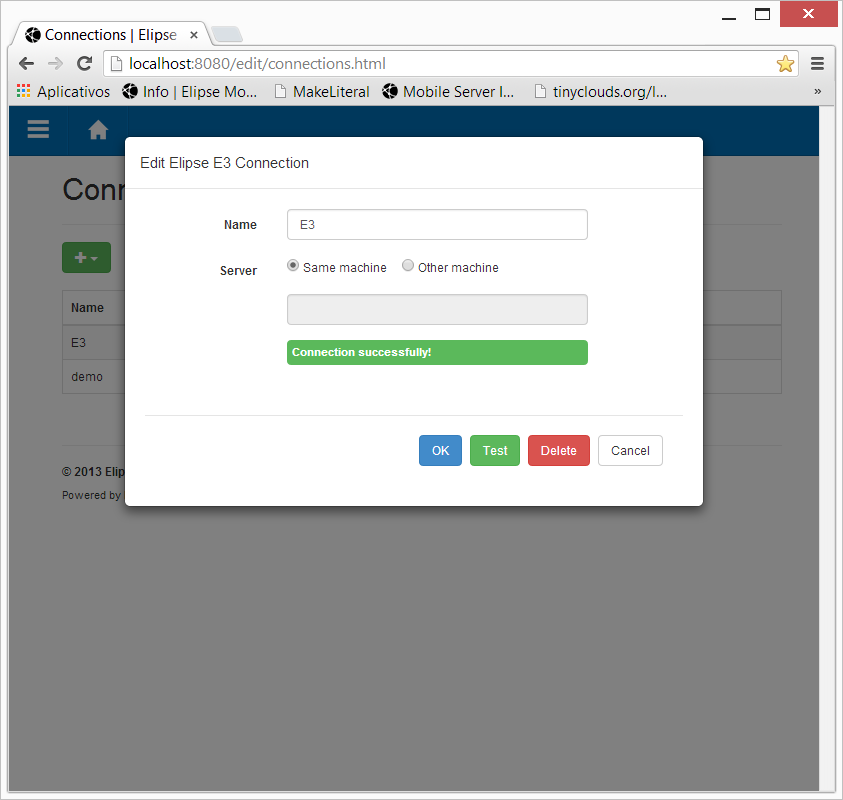 In the case above it is required that e3 being installed on the same computer as Elipse Mobile Server.
Next step: Create a simple application